March 9th, 2009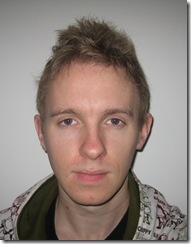 Ok so technically it isn't the start of a new year, but it's the first time I have blogged in 2009 – so let's just pretend it is.
I've realised that I've been missing great opportunities over the last year to tell some fantastic stories – after all – I've been all over Asia so should have loads to pass on … which I did, but I've now forgotten … DOH!
So anyway, here is my promise to you people – I will try and get an item a week uploaded into my space here, maybe it won't be a lot, but it will be something – and as it's all hooked into the new Windows Live Gallery, I can get some pictures with it too!
Today is Sunday and tomorrow I go to Hong Kong – thus there should be something cool to write about for next week's entry … until then … take it easy!
Related posts